Law Firm website design + branding + print
Website Design + Brand Enhancement
We have been working with Kahler Law Firm since 2014. Over the years the Kahler Personal Injury Law firm has grown its operations and now serves 3 locations in Ontario.
Integra Design maintains the firms brand on everything from gift cards, advertisements, business cards, letterhead, pocket folders and envelopes. By having Integra Design manage the production of all their corporate literature, they are assured to get the right brand colour match and the best quality print products every time.
We also seek to find our clients the "best-bang-for-their buck" in printing. We recommend the highest-quality products available at a reasonable price, this enables companies and organizations to build their brand without breaking the bank.
Recently, Kahler came to Integra Design with the need for a brand new website. We needed to keep their SEO equity and refresh their brand, while maintaining their brand value.

Utilizing the latest web technologies and a substantial amount of design customization, we came up with this fabulously strong online presence for the Kahler Law Firm.

The new look reflects the Kahler Law Firm personality, quality and integrity they offer in their services. It projects the overall professionalism that Brennan & Christine Kahler have embedded in the firms culture.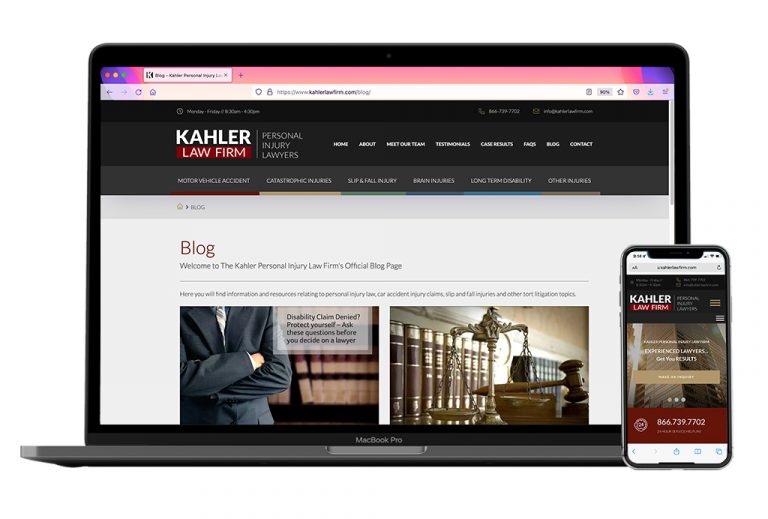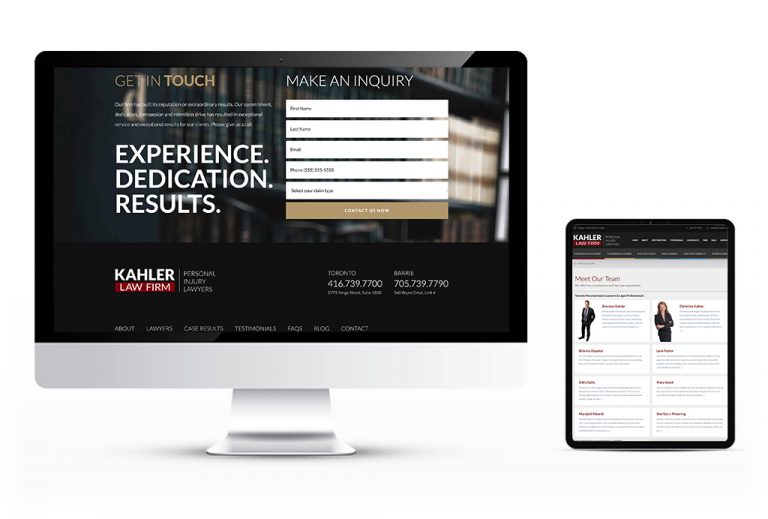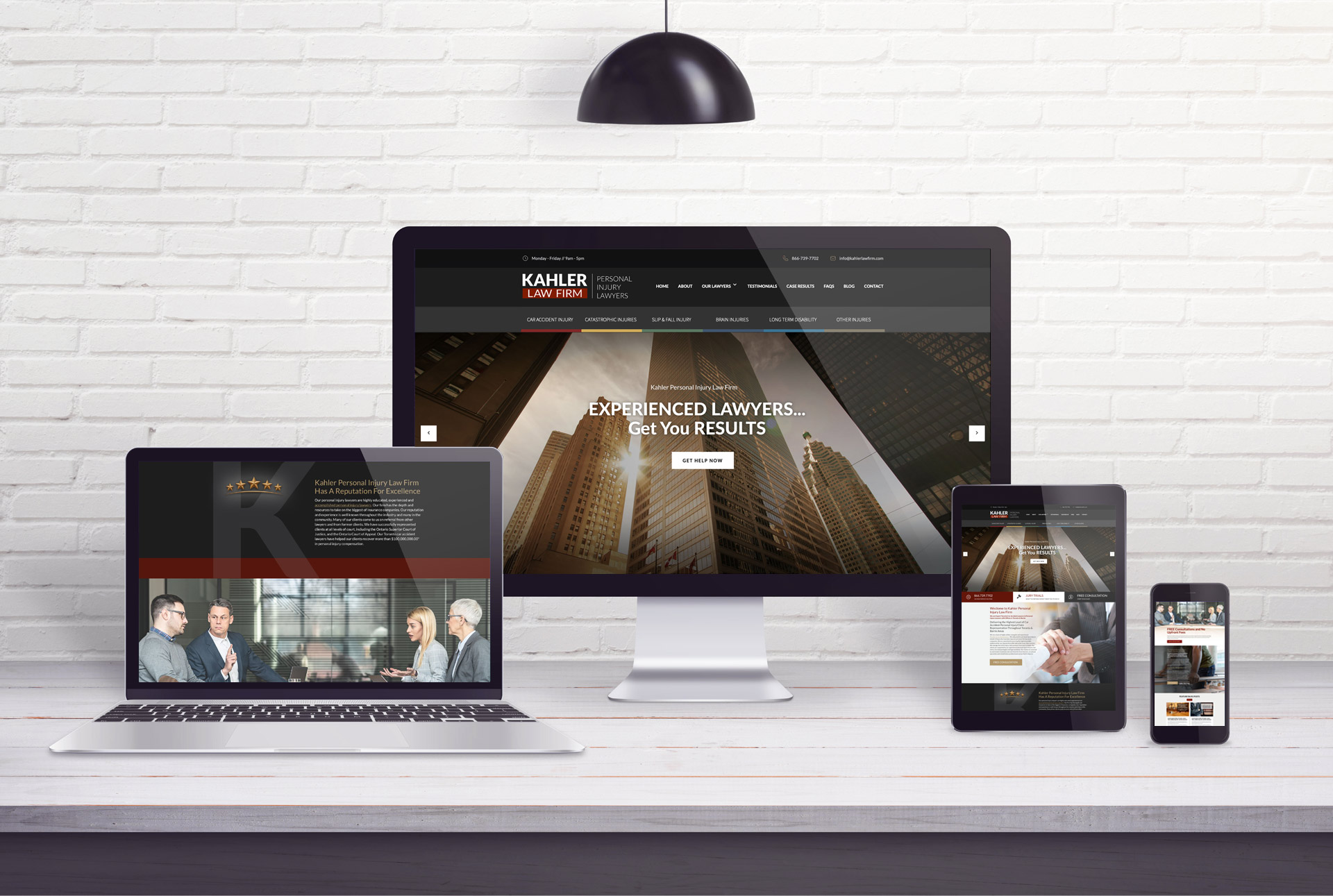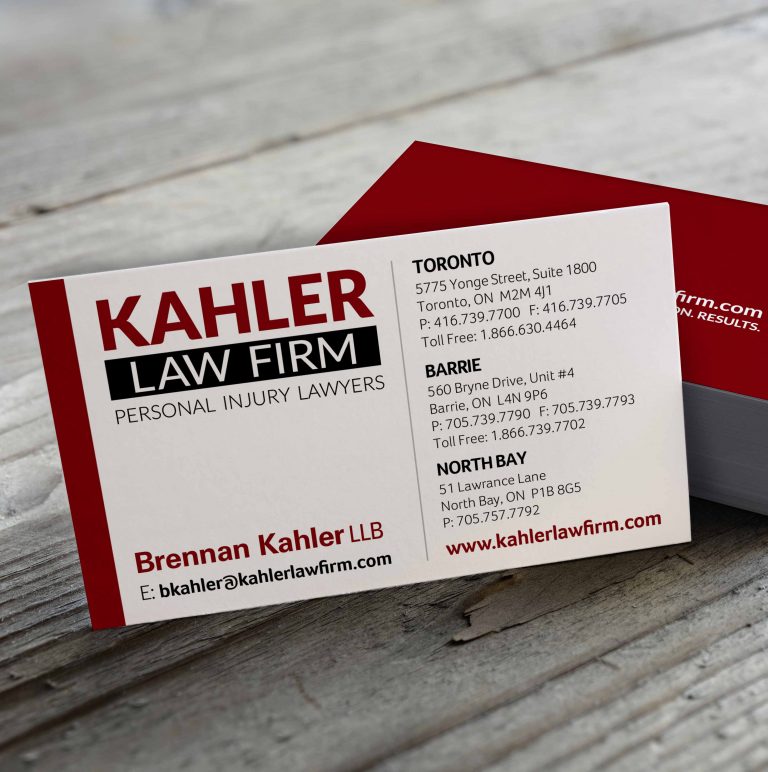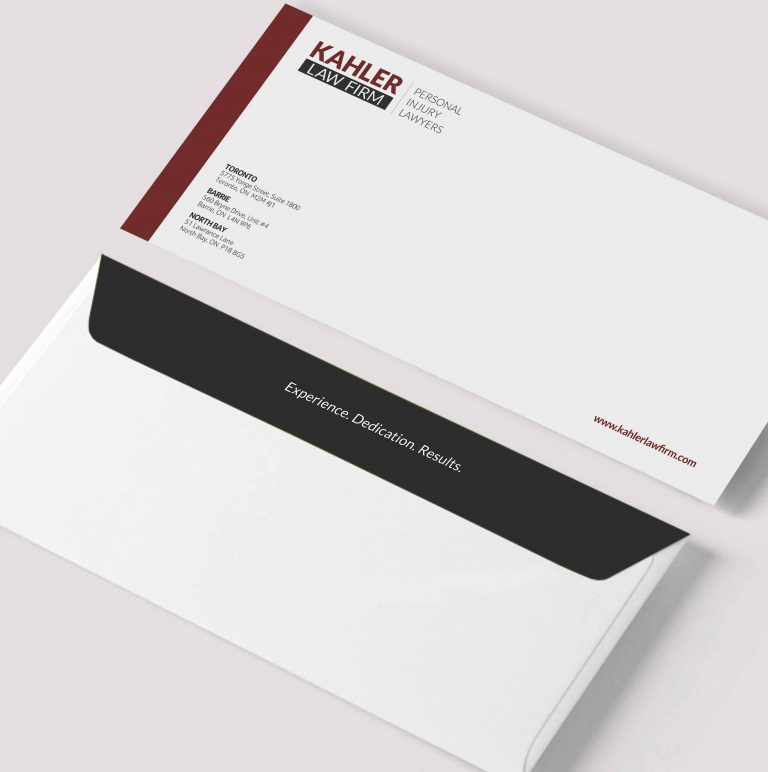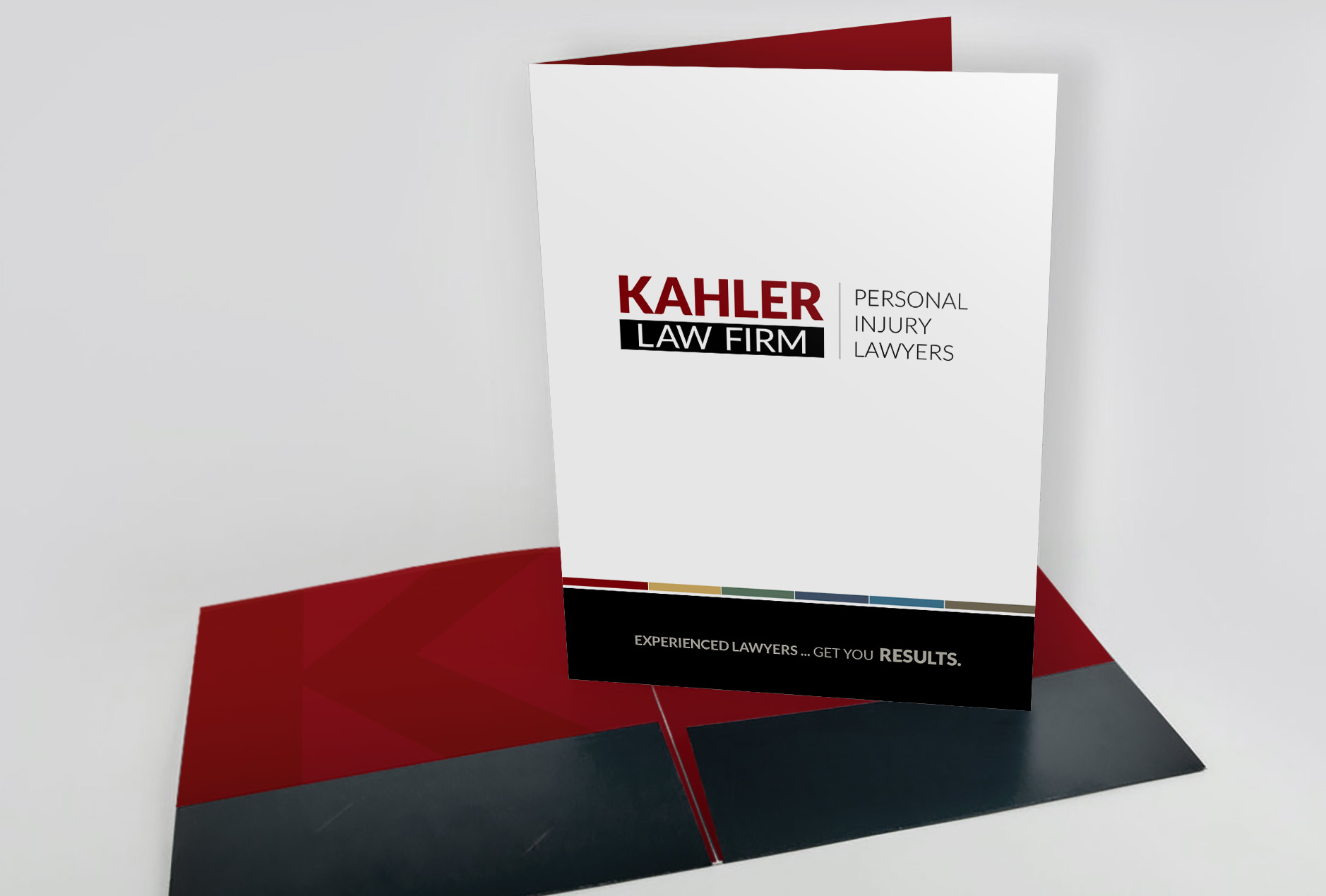 Branding     Design + Print     Digital + Web Design     Logos
© 2022 Integra Design Studio Inc. All Rights Reserved