PUBLICATION DESIGN + STRATEGIC PLANS + ANNUAL REPORTS
Integra Design offers world-class design for strategic plans, annual reports, and large publications. So much time and effort goes into content creation, gathering of information, statistics, modelling, analysis and making recommendations, but just as important is the way the information is delivered.
Integra Design can help make sure your strategic plan or annual report is visually engaging to ensure readership, understanding, and stakeholder buy-in. We combine our expertise in creating alluring designs with our ability to organize content into appealing information graphics, custom data presentations, and visual system architecture.
This can be in either in a digital format, presentation style like PowerPoint or in a printed format – or all of the above. We can also tag your digital publications to meet Accessibility requirements.
Integra Design has years of strategic and master planning design experience – working with (RTO) Regional Tourist Offices and Municipal Offices. Let us help you create a compelling annual report or strategic plan.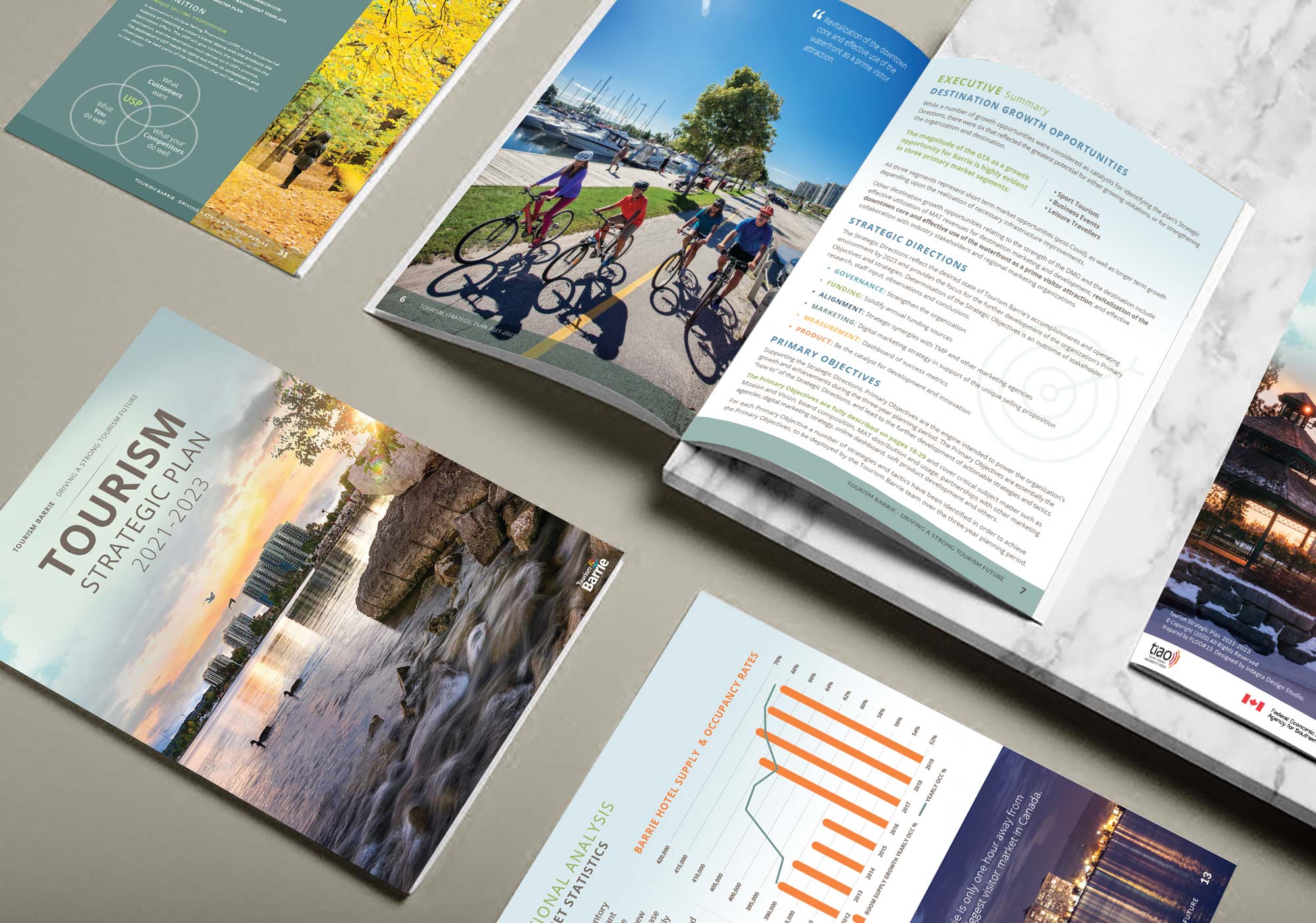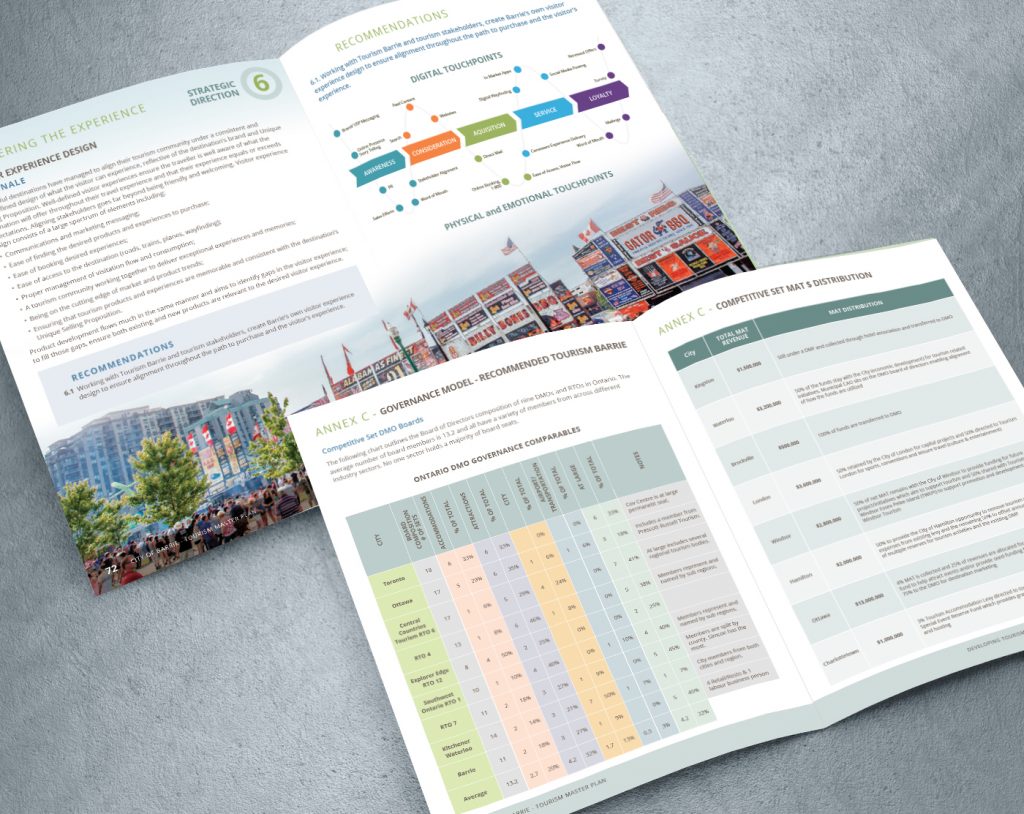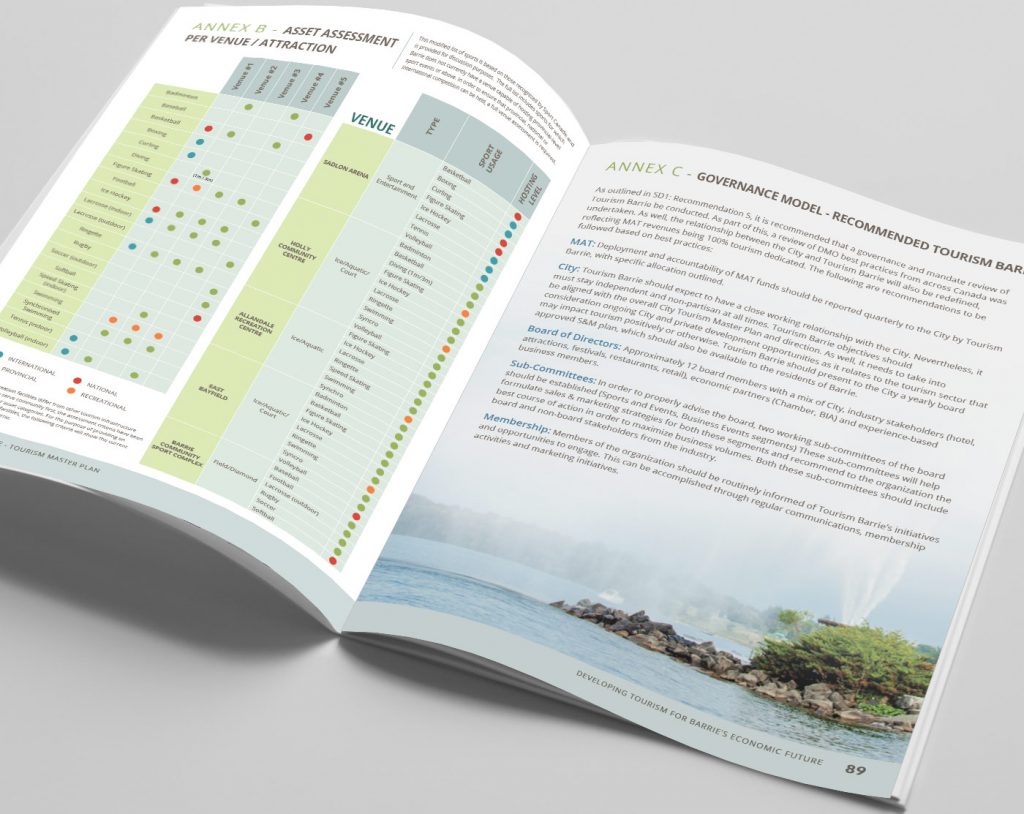 Great Feedback Is What Gets Us Up In The Morning!
Tourism Barrie works with Integra Design because they are a multi-faceted agency that has the capacity to design our digital campaigns ads, travel guides, and maps, to Strategic, Marketing, and Communication Plans to campaign branding and calls to action.
Kathleen Trainor – Executive Director
Tourism Barrie

© 2022 Integra Design Studio Inc. All Rights Reserved