WEBSITE DESIGN + BRAND ELEVATION
Integra Design Studio Inc. worked with the owners of MDX•ONE on their new website design. MDX•ONE is a Canadian company that creates the one & only true snowboard specific harness in the world. MDX•ONE products are high quality and are used in teaching kids  snowboarding.
Integra Design Studio Inc. came up with this slick, classy, and playful looking website design that showcases the MDX•ONE products, demonstrates the product benefits quickly, clearly, and enables clients from all over the world to purchase their products right on the website.
Integra Design improved and elevated the overall first impression of MDX•ONE. When they came to us with only a logo we knew we could help. Integra Design Studio Inc. refreshed all of the brand supporting imagery to appeal to more age groups. The end result is a high quality look that aligns with the company products.
MDX•ONE loves the look of their new website and was completed from start to finish in less than four months.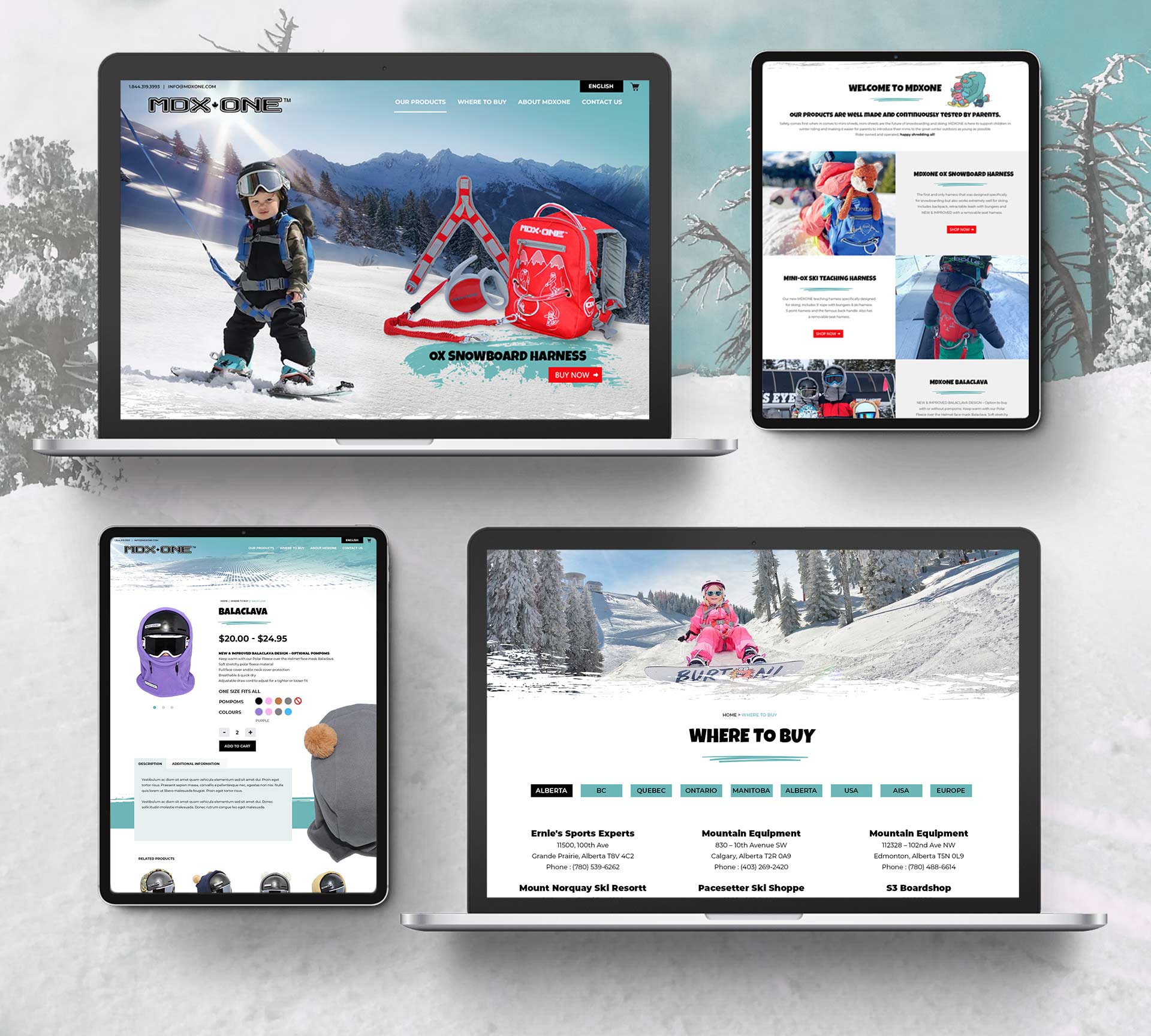 © 2022 Integra Design Studio Inc. All Rights Reserved